Tech and consulting firms will continue to be the biggest employers of MBAs in 2020, as companies like McKinsey and Amazon ramp up their hiring of business school grads.
Employment prospects for MBA graduates have never looked rosier. The Graduate Management Admission Council (GMAC) 2019 Corporate Recruiters Survey showed that 76% of organizations plan to hire MBA graduates in the coming year, while the average starting salary has never been higher, at a whopping $115,000 for US graduates. 
Postgraduate employment might seem like a long way off, but the advent of 2020 is the perfect time to start considering what jobs lie ahead of you. Here's our MBA hiring predictions for 2020:
---
Tech hiring will keep increasing
The fast growth of tech companies, combined with the increasing management of products and services, is making the tech industry the perfect environment for MBAs to establish their post-graduate careers. 80% of tech companies are expected to keep expanding in 2020, according to GMAC.
Susan Brennan, assistant dean of career development at MIT Sloan School of Management, believes tech offers the scope for development that MBAs are looking for. At MIT Sloan, tech was the joint top employer, along with consulting, snapping up 30.7% of graduates, up from 26.2% last year. 
"Students are saying an interest in growth is one of their primary motivations. We can see a direct correlation as tech firms are building in the same growth and development opportunities that consulting firms have in their DNA," Susan says. 
Continuing the trend from last year, Google, Apple, Amazon, Facebook, and Microsoft look to be the main employers for US and European graduates. Formerly filled by engineers with technical skillsets, major tech employers are changing their employment patterns. 
"Tech firms are finding value in the MBA skill set—business operations, strategy, and product management are popular MBA roles across tech," explains Liza Kirkpatrick, managing director of the career management center at the Kellogg School of Management at Northwestern University. 
Digitalization continues to spread across all areas of business, as hybrid sectors such as fintech, healthtech, agritech, and martech, among others, will keep piquing the interest of MBA graduates in 2020. 
---
Key findings from GMAC Corporate Recruiters Survey
---
Consulting is dominant—but is becoming more tech-oriented
Tech's dominance still hasn't stolen consulting's crown, as consulting firms still look set to be the main employer of choice for MBA graduates. 
In Asia Pacific and Europe, consulting remains the most common job for MBAs, respectively hiring 53% and 51% of graduates, while a third of US MBA grads will still find their way into a consulting career. 
At French business school INSEAD, big three consulting firms McKinsey, Bain and Company, and Boston Consulting Group (BCG) hired over a quarter of its MBA class (274 out of 1020). 
Agnes Cosnier-Loigerot, global director of INSEAD's career development center, notes that consulting remains a platform to give MBAs exposure to many industries where they may want to work in the future. She is noticing, however, a shift in what consulting firms are offering to MBA students, tapping into the growing tech trend. 
"Different firms are offering a lot of interesting opportunities to get to grips with interesting digital business transformations across sectors," Agnes highlights. 
The GMAC Corporate Recruiters Survey 2019 shows that business analytics and data science are now the third and fourth most common job functions that consulting firms are hiring MBAs for. 
---
Asian employers will keep tapping up MBA grads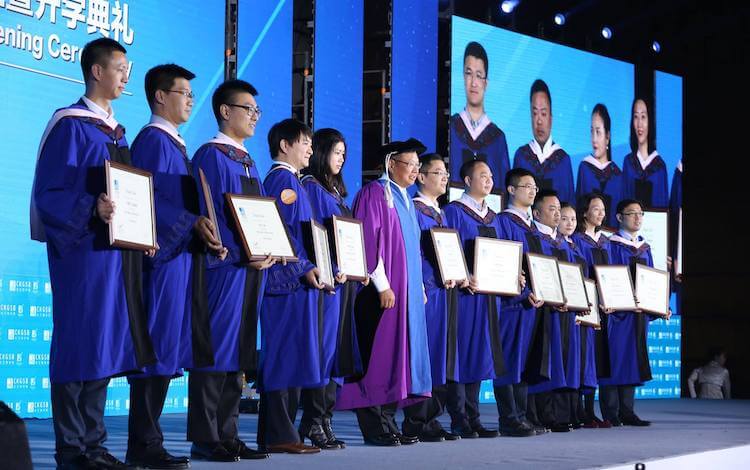 Much has been made of tightening US visa requirements, restricting top MBA candidates from staying in the US to work, or even from applying there in the first place. It's no surprise that Asia is looking like to continue to attract international talent in 2020. 
Agnes from INSEAD noticed this trend in particular with Chinese students, over half of whom she says will return to China to work. 
While Google and Amazon might dominate the US market, companies like Baidu, Alibaba, Tencent, and Didi are drawing students in their droves to China. Cheung Kong Graduate School of Business (CKGSB) in Beijing highlighted these companies as among their main employers, particularly for career switchers. 
"Beijing, Shanghai, and Shenzhen have become a major draw to MBA graduates looking to accelerate their career," said a spokesperson from the CKGSB career management center. 
---
Sustainability is on the agenda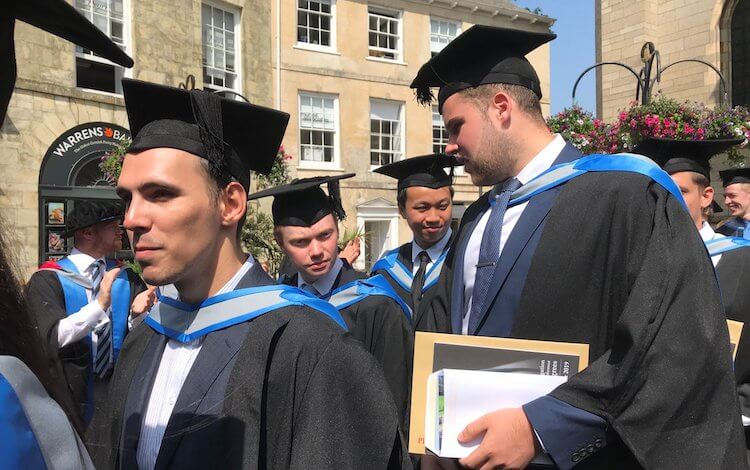 It's not all big consulting firms and tech multinationals that are drawing the attention of MBA graduates. MBAs are starting to look beyond the product manager and financial analyst functions that they previously flocked too. 
Sustainability's rising agenda on the MBA curriculum is being reflected in the jobs that are becoming more popular. Areas like sustainable finance, impact investing, and corporate social governance are sure to keep attracting interest in 2020. 
"Rather than popular industries, it is the ability to create a positive impact and align to purpose that is the main driver of career choice," insists Jackie Bagnall, MBA director at the University of Exeter Business School. 
MIT Sloan recognize a similar interest in sustainability as a career path, particularly in how it's attracting a different type of applicant. 
"We're seeing students with an international development background and want to come and strengthen their finance skills for a career in, say, impact investing," explains Julie Papp, senior associate director of MIT Sloan's MBA career education team.
The desire to do good, it seems, is extending far beyond business school.